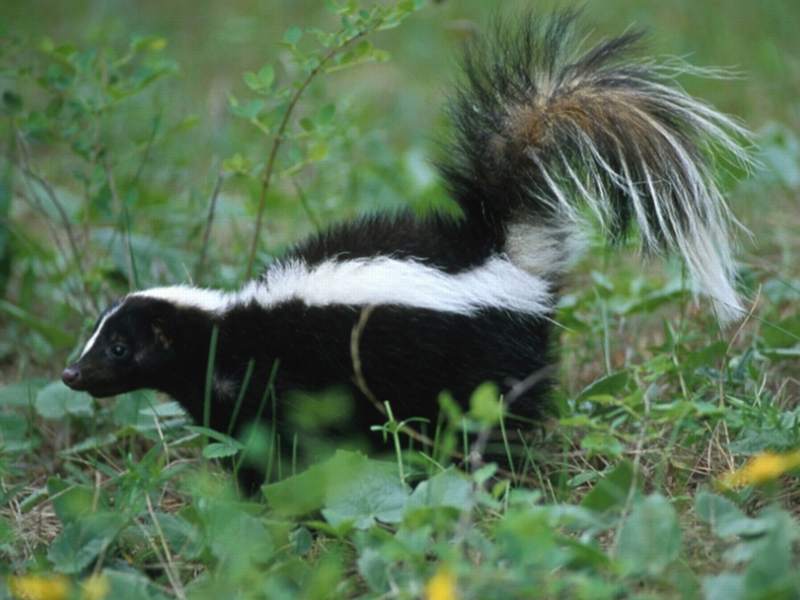 So last night I'm taking the garbage out and Takaya comes along so she can go the bathroom.
I toss the garbage into the bin and she starts sniffing around in the grass.
The  we see something waddle towards us.  At first I think it's one of the neighbourhood cats - but then I see those stripes.
Those undeniable black and white stripes.
Lucky for us, we saw him early enough that we took off the other way.  Seriously, it's one thing to get sprayed.  During the summer, every night we can smell it.
But Takaya?  Take that very fluffy, double fur coated dog.  If she ever got sprayed there would be nothing we could do except shave her down and wash wash wash.  It would take hours.  It would NOT be good.
Thankfully, it was a close call only.